Enroll your trainees* (10 or more) by 31 May 2013, and they can save up to 70% on UpToDate.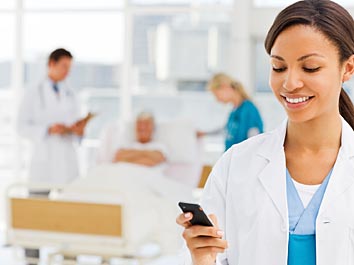 Trainees need reliable clinical answers they can access quickly and easily, and that's what UpToDate offers. With the trainee group, they can enjoy the benefits of an individual UpToDate subscription at the lowest available price.
Trainees ordering together in a group of 10 or more qualify for the trainee group rate of US $149 each (a US $350 savings off the regular UpToDate subscription rate of US $499, and a US $50 savings off our regular trainee rate).
To take advantage of this limited-timed offer, organize your trainees into a group of 10 or more and follow the instructions on the forms you received in the mail. You can also download and print additional forms below.
* Pre-registrars, registrars and fellows

Mobile Access.