Subscribe to UpToDate® and answer clinical questions quickly and easily at the point of care.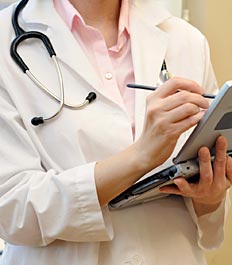 UpToDate® is a clinical knowledge system with recommendations for diagnosis and treatment based on the best available evidence.
Subscribe today to access:
Comprehensive coverage of over 10,000 clinical topics in more than 20 specialties.
Expert recommendations written and reviewed by more than 5,100 leading physicians.

More than 25,000 easy-to-search graphics.

Unlimited online access from your computer or mobile device — including our new mobile Apps, optimized for most leading platforms including iOS and Android™*

UpToDate is the only clinical resource associated with improved outcomes.(1) Click here to read an overview of the NEW study by researchers at Harvard.