UpToDate® can support you in all of your roles.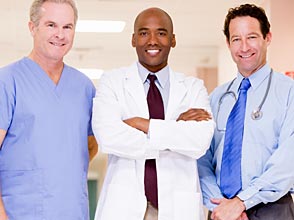 As a clinician, you take on many different roles throughout the day — teacher, guide, detective, advocate — and you need a clinical resource as dynamic as your practice.
That's why UpToDate is so essential. Our content is current, evidence-based, peer-reviewed and presented in a synthesized, searchable format. So you can find the answers you need quickly to provide the best care for your patients.
Subscribe now and receive fast, accurate answers to your clinical questions.

Subscribe to UpToDate for as little as $45/month (lower rate for trainees available)!*
Mobile Apps

Get the same evidence-based, graded recommendations with speed and convenience of an App!

†
Effortless CME

Enhance your knowledge and earn CME/CE/CPD credit without taking time away from patient care.
Easy to use

Visit our library of demos to learn how to conduct a search, process CME, navigate our Mobile Apps, and more!