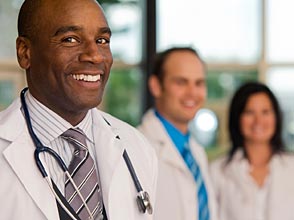 Download a FREE white paper on how evidence-based resources improve patient care.
UpToDate® can support you in all of your roles.

As a clinician, you take on many different roles throughout the day — teacher, guide, detective, advocate — and you need a clinical resource as dynamic as your practice.
That's why UpToDate is so essential. Our content is current, evidence-based, peer-reviewed and presented in a synthesized, searchable format. So you can find the answers you need quickly to provide the best care for your patients.
Subscribe now and receive fast, accurate answers to your clinical questions!
In addition to our clinical content, you'll also enjoy:
Mobile Apps: Free with an individual subscription. Our apps are designed to answer your clinical questions FAST!
Patient education: Nearly 1,500 patient articles that you can print or email to your patients to help them become more invested in their care.
Graphics search: Easily find the images, movies, and tables you need by using our new graphics search.
Medical calculators: 135 calculators are incorporated into UpToDate to save you time!