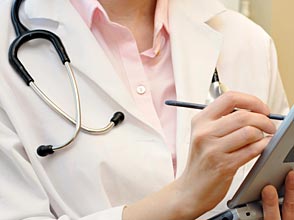 Download a FREE white paper on how evidence-based resources improve patient care.
Subscribe to UpToDate and answer clinical questions quickly and easily at the point of care.
UpToDate® is a clinical knowledge system with recommendations for diagnosis and treatment based on the best available evidence.
Subscribe today to access:
Comprehensive coverage of over 10,000 clinical topics in more than 20 specialties.

More than 9,000 graded recommendations.

Expert recommendations written and reviewed by more than 5,100 leading physicians.

Unlimited online access from any computer or mobile device — including our new mobile Apps!

More than 25,000 easy-to-search graphics presented.