Save US $300 with our special rate for Trainees
Subscribe to UpToDate® at the annual trainee rate of just US $199* a year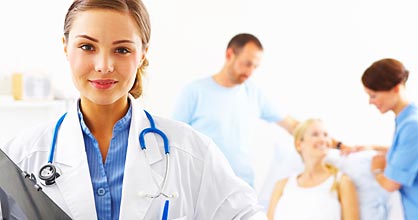 As a resident you need a trusted resource to help you make informed clinical decisions quickly and easily at the point of care. With UpToDate you have unlimited online access to current evidence-based clinical information from your desktop computer, mobile device or tablet. Plus UpToDate offers a local App, MobileCompleteTM, for your iPhone or iPad that allows you to load our full content on your device (with an individual subscription to UpToDate).**
Medical educators throughout Australia recommend UpToDate to their trainees as an essential resource. To take advantage of this special offer click "Subscribe" below and begin to experience the benefits of an UpToDate subscription at our low trainee rate.
A one-year subscription for trainees of US $199 (plus processing fee and applicable tax) is a US $300 savings compared with the full professional subscription price of US $499. MobileComplete is available for an additional charge of $49. Proof of trainee status is required.
Research proves the value of UpToDate.