Join our global community of over 600,000 clinicians.
Subscribe to a clinical resource that could change the way you practice medicine.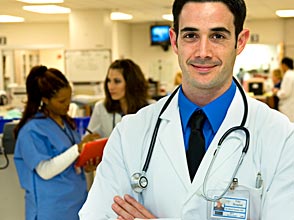 UpToDate® is a dynamic online, continuously updated clinical information resource that can help you find clinical answers quickly and easily.
Subscribe today to:
Gain comprehensive coverage of over 9,500 clinical topics in 20 specialties.
Access more than 23,000 graphics presented in
easy-to-search thumbnail format.
View more than 8,500 graded recommendations.
Read content written and reviewed by more than 5,100 world-renowned physicians and authors.
Access clinical information anytime, anywhere with our Mobile App for iPhone and iPad devices. A Mobile App for Android™ devices will be coming soon.*

UpToDate is the only clinical resource associated with improved outcomes.(1) Click here to read an overview of the NEW study by researchers at Harvard.
What's new in your specialty?