Subscribe to UpToDate® today!
Spend less time searching and more time with your patients.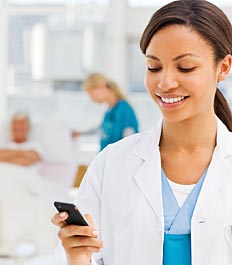 An individual subscription offers you:
Robust content - UpToDate includes over 9.500 clinical topics in 19 specialties.
Expert recommendations for care - UpToDate is written and reviewed by more than 5.100 leading physicians.
Evidence-based medicine - UpToDate contains more than 8.500 graded treatment recommendations so you can quickly assess the strength of our recommendation and the quality of the evidence behind it.
Drug information and interactions database - UpToDate partners with Lexicomp™ to provide you information on more than 5.100 individual drugs. You can also assess the compatibility between any prescription, OTC, and herbal medications your patient is taking.
Unlimited access - Online access from any computer or web-enabled mobile — including our new mobile App, UpToDate for iPhone and iPad (where available).*

UpToDate is the only clinical resource associated with improved outcomes.(1) Click here to read an overview of the NEW study by researchers at Harvard.