Subscribe to UpToDate® and answer clinical questions quickly and easily at the point of care.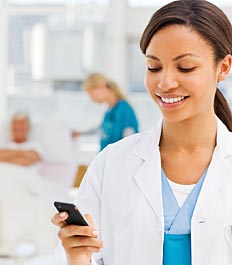 UpToDate® is a clinical knowledge system with recommendations for diagnosis and treatment based on the best available evidence. An individual subscription offers you:
Comprehensive coverage of over 9,500 clinical topics in 19 specialties.
More than 8,500 graded treatment recommendations.
Expert recommendations written and reviewed by more than 5,100 leading physicians.
Unlimited online access from any computer or web-enabled mobile — including our new mobile App, UpToDate for iPhone and iPad (where available).*
Access to nearly 25,000 authoritative graphics presented in an easy to search thumbnail format.
Free time-based tracking for your self-directed learning requirements for RACGP, RACP and RANZCOG CPD programs.

UpToDate is the only clinical resource associated with improved outcomes.(1) Click here to read an overview of the NEW study by researchers at Harvard.
What's new in your specialty?